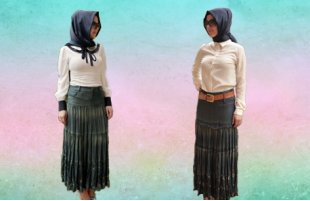 Candidate to be in the hot days of summer approaching Summer Skirts Myred one of our products.
Summer skirts is made of thin fabric will keep you cool on hot days, and also into the show.
Summer skirts, orange, coral, green colors you can wear summer skirts, casual or even easily combine with.
Shirts or blouses with skirts summer you can choose black, green, and blue colors, use the wrap.